A Beginners Guide To Decks
Everything you need to know about everyones favourite plank of wood!
Buying your first skateboard can be really intimidating. What board is right for me? What trucks do I need? What wheels are best for beginners? Do I get a complete or set one up myself? What is the difference to it all?! All these questions and more will run through your head and with such a big range of parts to choose from it can all be a bit overwhelming! We've put together the following guides to give you all the information you need to buy all your skateboard parts with confidence and get out skating sooner! So let's get into it!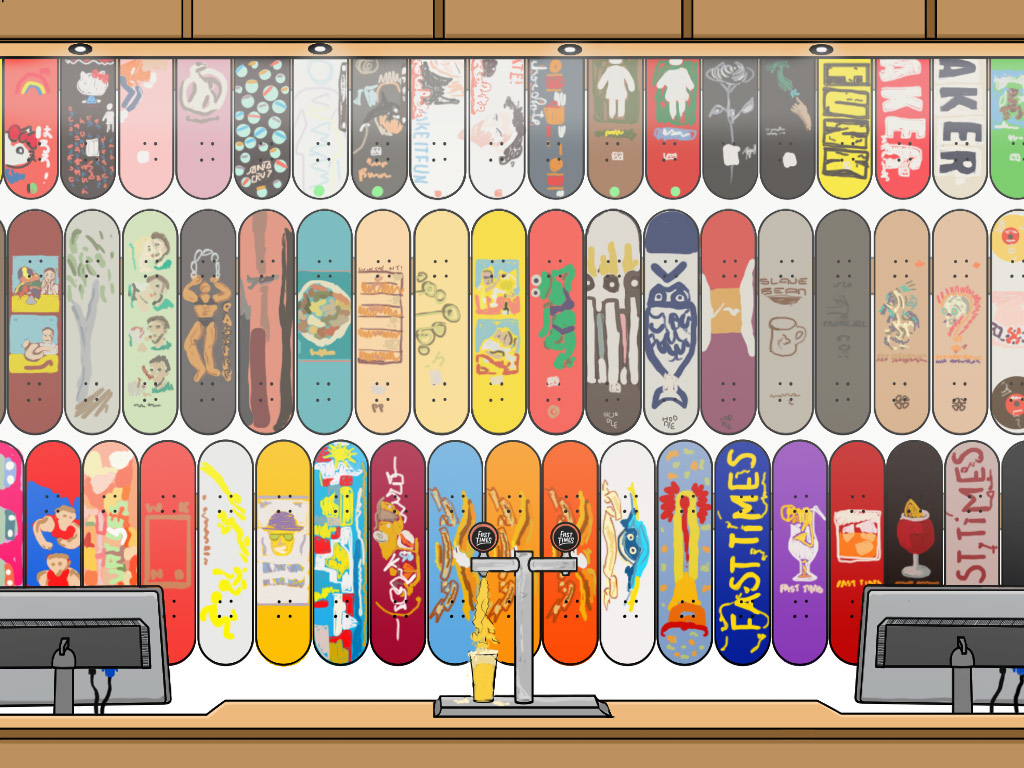 Decks
This is what puts the board in skateboard! These can be viewed as works of art or treated with absolute punishment as you're trying to learn all your tricks, but what board you ride is a truly personal choice of style and functionality. What you may not know is there's more to these than just a pretty picture so let us get you started right with picking that right board for you.
Size
Choosing your board is one of the toughest decisions when putting together your set up. Firstly, it's common for beginners to buy a deck based entirely on the graphic which is totally cool, although getting the right size is critical to the way your board functions. 
Over time, you'll find yourself being more comfortable with a certain size or shape, but these are a few basic guidelines to follow if you're new to it all:  Age
Shoe Size (US MENS)Board Size6-105-77.5'' - 7.75''10-137-97.75'' - 8.0''13+7-138.0'' - 8.5''13+13-158.5'' and up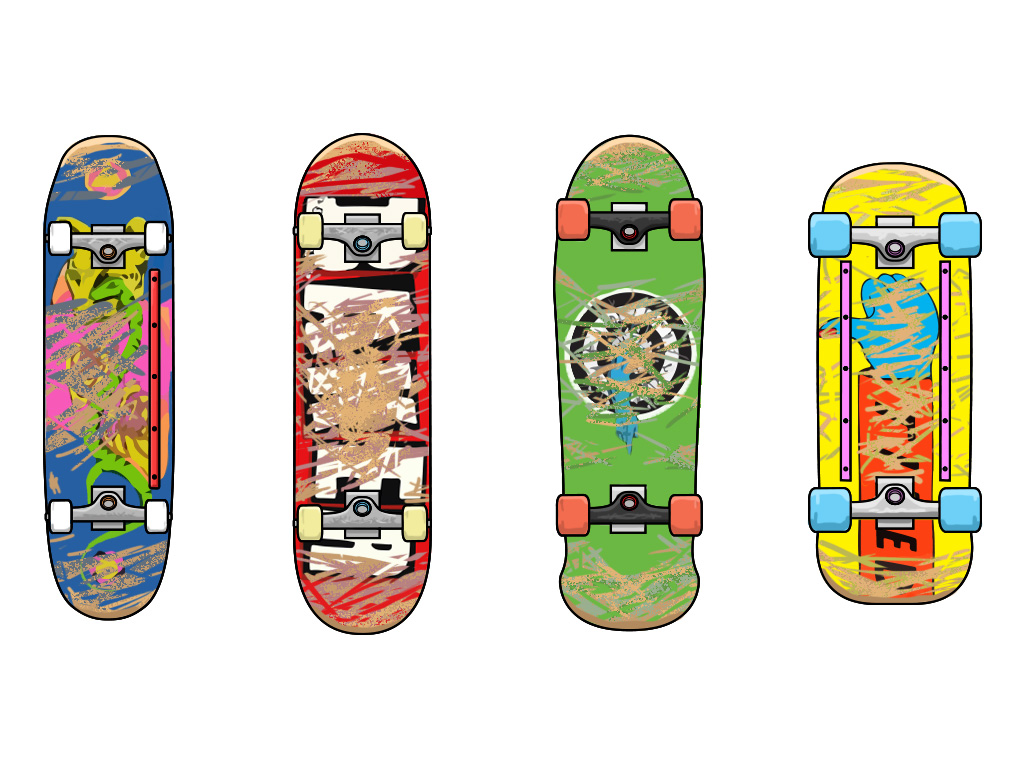 Shapes
You might see some crazy, old school and sometimes straight up weird shaped boards out there but be careful as this can make a big difference to your skating! These are a lot of fun to cruise around on and experienced skaters sometimes like experimenting with these quirky shapes, however the basic "popsicle" shapes are by far the most popular, easiest to learn on and are perfect for all types of skating.
Be Stoked On What You Ride!
It's easy to get caught up in all the different brands, wood factories, glues, shapes and limited releases but if this is your first board, don't worry about what's cool right now or what company your friend likes. Choose something that you identify with and will be stoked to ride, you're the one who's going to be riding it anyway! Rest assured the brands and products we stock are all carefully selected to give you the best quality for a range of budgets and skill levels, so you know you're getting something good!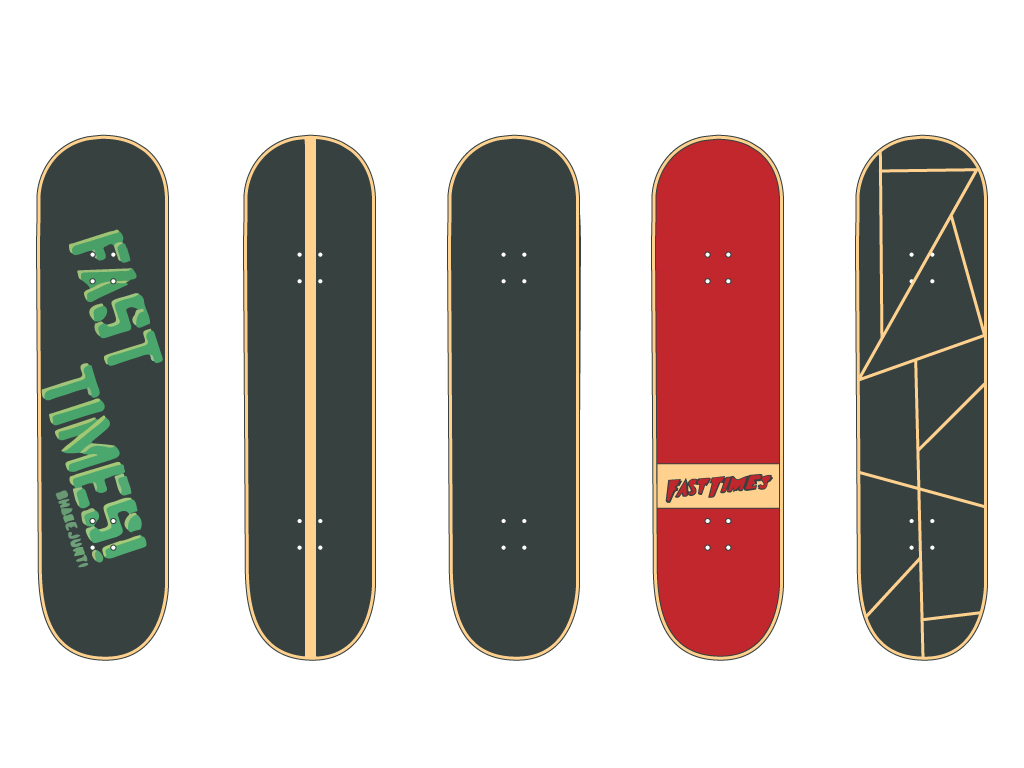 Grip Tape
You can't forget to chuck a fresh sheet of grip onto your fresh board! For the creative types out there you can let yourself go wild here with all types of cutouts, drawings, colours and lines, the possibilities are endless. For most a simple full black top or a little stripe will do, but we'll leave that one up to you! Applying grip tape can be difficult for a beginner so if you're not sure, come in and see us and we'll be more than happy to help you out! 
To say thanks to all our customers, we give a complimentary sheet of MOB grip tape for every board purchased, so you don't need to purchase that separately.
Now get out there and go skateboarding!
Did this answer your question?
Thanks so much for your feedback!
%s of people found this helpful.